Linde Gas Singapore Pte, Ltd, Singapore
Combustion equipment
Far East
Nickel Alloys
Image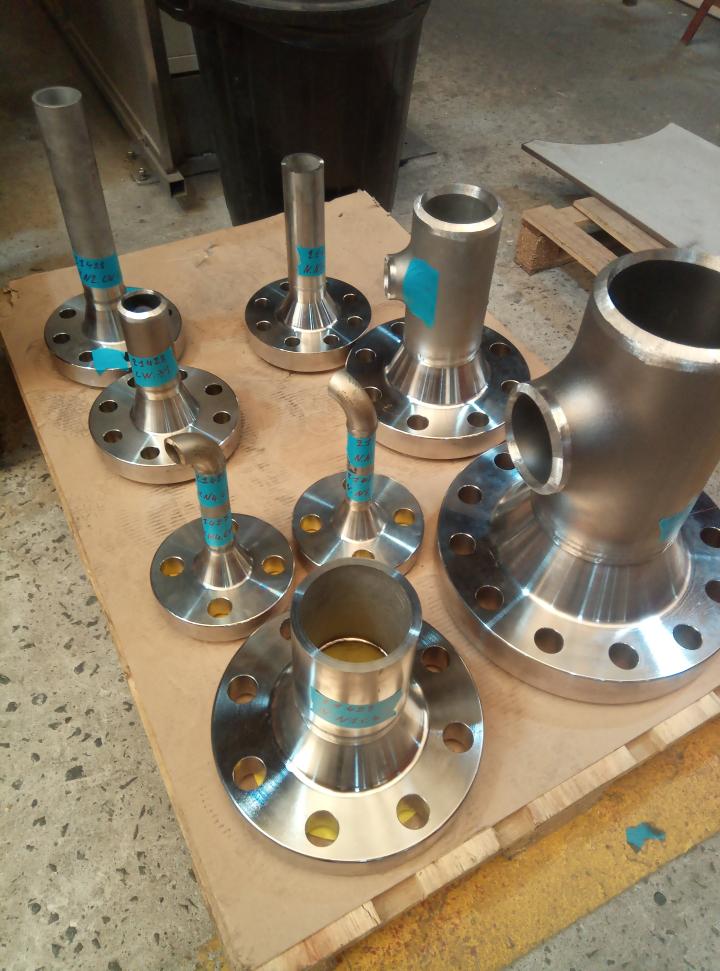 The construction of a process feed injector is a complex operation. Because of tight tolerances (<0,5mm), the step-by-step construction requires a lot of attention and measuring work. In addition, such combustion equipment usually consists of multiple nickel alloys (such as alloy 600, alloy 625, ...) depending upon design requirements. In particular, this burner has more than 8 different welded joints with various mixed joints to be welded by our qualified personnel. On top of the challenging design and complex welding, specific procedures related to internal surface conditions, torquing, cleaning, packing, ... are applicable.
On top, the scope of NDE is very extensive. To ensure the quality and longevity of such critical components, 100% visual inspection, penetrant inspection and radiographic inspection is carried out on the welds. PMI is crucial to verify the chemical composition of all base materials and all welds. In addition, a final hydrostatic test is performed at pressures >100 BARg to guarantee the integrity of the equipment.
Hence, these projects fit perfectly within Welders' expertise and have been realised since more than 30 years. Through the years we have provided our customers with critical spare parts and refurbishments of their combustion equipments.
Image